#9 OKMath Podcast: Standards Update

An article by
Levi Patrick

No Comments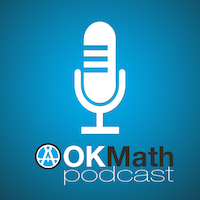 Josh Flores (@mrjoshflores), Director of Secondary ELA at the OSDE, and I have been talking about doing a podcast together for a while now and we finally did!
As many know, we are well underway in the development of new math and English standards for Oklahoma (Read about HB3399 here). This process is going wonderfully, but is no small task! So, Josh and I tried to capture a little bit of the storyline and progress here for you.
I hope you enjoy it! Please post a comment if you have any questions for us. You can also find the ELAOK Teachers Podcast here.
Links from Podcast:
Related Posts
Leave a comment
You must be logged into post a comment.