Meaningful Math Connections Through Literature

An article by Jennifer Lamb

No Comments
"Connect math to real world experiences."
We hear that all the time. All we have to do is think about the most memorable moments in our own learning to realize it was the ideas excited us that got our attention, but it was the concepts and lesson that made sense in our own world, to us, that really stuck with us.
In Elementary, the students have had experiences, but they have been limited by a few factors. The most obvious one being that they haven't been in this world long enough to have endless experiences to connect with. Elementary students are in the sweet spot of living fluidly between the present and their imagination. Every once in a while, with a little more difficulty, I am lucky to still find that sweet spot in my forties.  Books feed that imagination and can serve as those connections we look to help them make to numeracy and meaningful problem solving.
I have tried different ideas of how to share my thoughts and resources in this area and have finally settled on the fact that a PDF is the most reliable and flexible way to share. They are designed as one-pagers, front and back. I have recently fallen in love with printing on card stock half sheets and this format lends very easily to that too. There are QR codes as well as links so that paper copies can have easy access to the resources too. This link should remain the same as I add more one-pagers to it. Ideally, every time I add one, this post will jump to the top…. that part is still an experiment, so we shall see.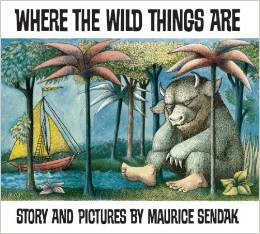 Ideas for connecting Max's adventures to Measurement in Math for PreK through 6th Grade
2 MB

Where the Wild Things Are Math Share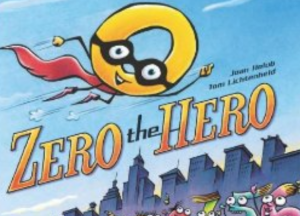 Exploring the idea of Zero for Primary, but opens the door to properties of Zero for Intermediate. Includes a challenge to Oklahoma Intermediate Math Teachers!
2 MB

Zero the Hero
And now…. I am excited to announce that, as we tour the state providing workshops in Math and ELA, I have been asking teachers to share their favorite literature/math connections and here is the first one (out of at least 30) that is typed up and ready to share. I can't wait to get the others finished and share them with you! 
8 MB

Chrysanthemum
1 MB

Pete the Cat and His 4 Groovy Buttons
1 MB

Strega Nona
2 MB

The Little Old Lady Who Swallowed the Fly
975 kB

Oh The Places You Will Go
Related Posts
Leave a comment
You must be logged into post a comment.