Math Curriculum Framework Project – Unit 1 Draft

An article by
Levi Patrick

No Comments

With the new Oklahoma Academic Standards for Mathematics recently adopted and on schedule to be assessed this school year, it has been the priority of the Oklahoma State Department of Education to ensure all teachers across Oklahoma are supported as they work to make sense of the standards and implement them with fidelity. In a matter of just a few months, we have worked to lead an aggressively-paced transition effort that has resulted in At-A-Glance documents that address critical gaps that must be taught this school year, Crosswalk documents that have been developed by the Central and Northeastern Math Consortium, blueprints, a calculator policy, and even a short course that introduces the new standards.
Chief among all the implementation strategies so far is the massive work of the Mathematics Curriculum Framework Project. With 36 remarkable math educators from across Oklahoma, a huge undertaking has resulted in grade-specific support documents that are designed to support teachers as they work to implement the new math standards.
The first draft of the frameworks are provided below. For the next few days (ending August 14), we are asking for your feedback. Please access the files through DropBox and provide constructive criticism and comments that will help the Curriculum Framework Writers understand what you like and what they can do to adjust their work as they work to complete all objectives for all grades by the end of September. Remember, what you're seeing is just a sneak peek of the early work.
To Leave Comments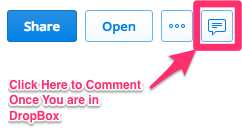 If you have a DropBox account, please sign in and leave comments there using the comment button on the right side of the top right menu.
If you don't have a DropBox account, CLICK HERE to submit your feedback:
To Access the Unit 1 Drafts
Please keep in mind these documents are DRAFT still. We know we have a lot to improve and we really need your constructive input to make sure it is exactly what we all want and need to ensure the standards are implemented with fidelity. We are only providing Unit 1 right now so we can utilize your feedback as we work to create the remaining units and complete all remaining objectives.
Share this documents freely but remember that the frameworks team is working on making these documents even better.  For this to happen we need to have feedback, so please make sure you not only share the documents but also the link to this blog post and the dropbox where comments can be placed.  We need everyone's help! 
Thanks again to all the wonderful Writers and thanks for your feedback!
Related Posts
Leave a comment
You must be logged into post a comment.