Monday Math Minute (Feb. 16, 2015)

An article by Robbyn Glinsmann

No Comments
Games are a great way to keeps engaged during math. The key is to find games that are rigorous, include tons of opportunity for learning/reinforcement, and that are so fun that students don't even realize they are learning.
Have you tried playing Salute?  You and your kids will love it!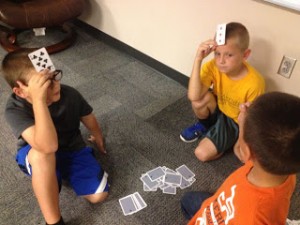 Related Posts
Leave a comment
You must be logged into post a comment.