Monday Math Minute (Pi Day Edition)

An article by Robbyn Glinsmann

No Comments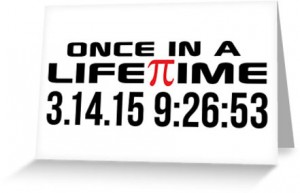 Math teachers, in general, are usually good at following a schedule and sticking to a routine, unless it is the week leading up to March 14.  Pi Day is an international holiday in the eyes of math teachers all across the world.
I also recently learned that March 14 happens to be Albert Einstein's birthday – yet another reason to break from routine and celebrate all things 3.14!
Check out these links for fun and exciting activities for you and your students
Illuminations from NCTM  NEA Resources  PiDay.org  Pi Day for Elementary  How to Celebrate Pi Day in your Classroom
Leave a comment
You must be logged into post a comment.