Middle and High School Standards – Cluster Analysis

An article by
Levi Patrick

No Comments
The Common Core State Standards for Mathematics (adopted as Oklahoma Academic Standards for Mathematics in 2010) can be overwhelming at first. Not being laid out in the same way as Oklahoma's PASS Objectives have been, using different vocabulary and terms, the layout of the high school standards, and the likelihood that just printing one copy will use up your entire ink cartridge are just a few of the issues… Let these not concern you any longer!
I've got a few documents here for you Middle and High School math teachers, and I think you'll like them.
1) The standards in two simple documents for your grade band:
Please note that 8.F.B is listed incorrectly as a Supporting Cluster. According to MCF 3.0, it is a Major Cluster.
Preview: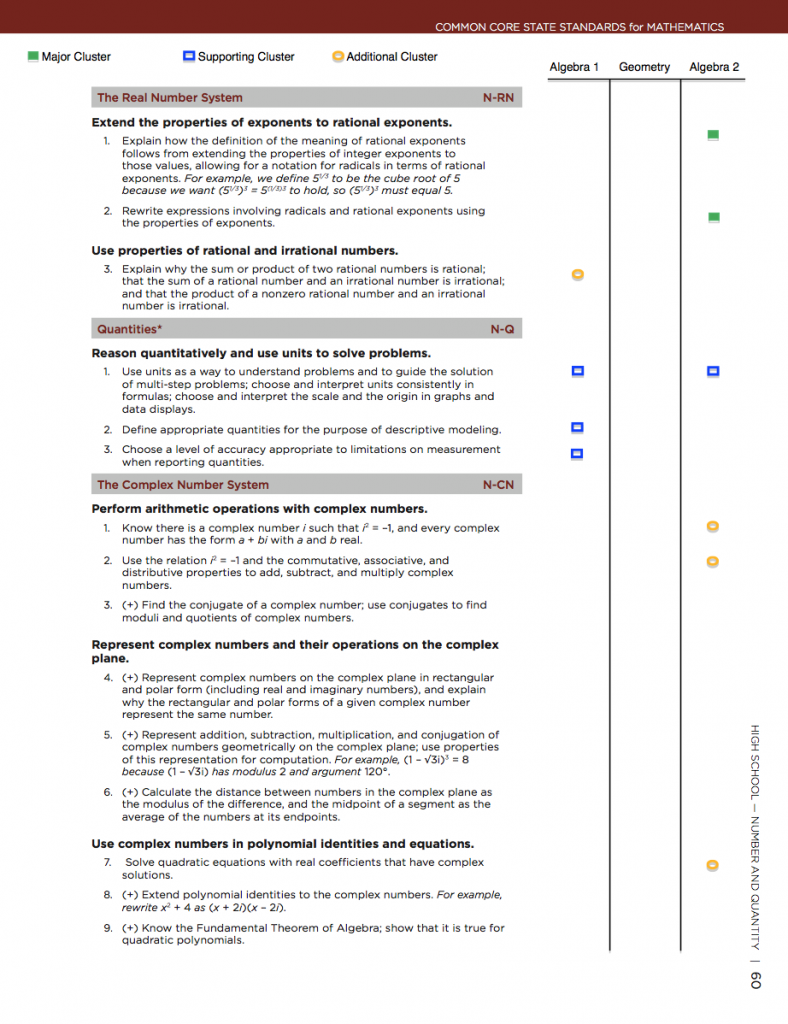 2) And, the standards organized by domain (for Middle School) and by conceptual category (for High School) showing only the clusters:
Version 1 of the Cluster Analysis document failed to include cluster S-ID.B in the Algebra 2 column. This has been corrected in Version 2 and on the Excel spreadsheet.
2 MBOAS-M Cluster Analysis (v.2)
Here's the Excel file in case you'd like to edit the file or make it better.
20 kBOAS-M Cluster Analysis (EXCEL)
Preview: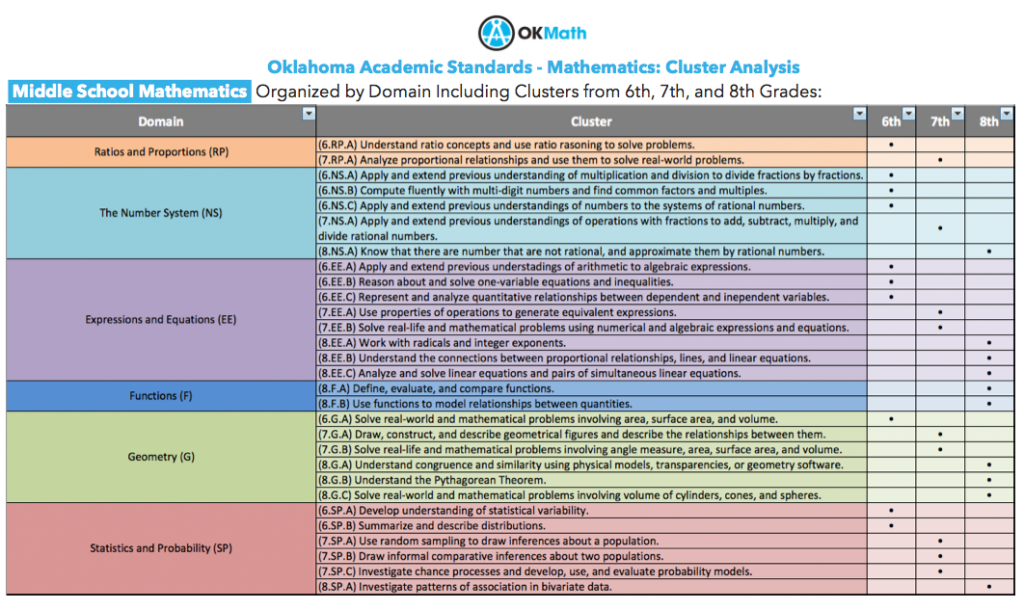 I hope you find these useful! I think the OAS-M Cluster Analysis document will be very helpful for those of you trying out the PLC Prompt, "Analyzing Standards at the Domain Level Using Chalk Talk."
Related Posts
Leave a comment
You must be logged into post a comment.