OSSM Summer Academy for Students

An article by
Levi Patrick

No Comments
Eagerly experiment, explore and create at the nationally renowned Oklahoma School of Science and Mathematics during a jam-packed, three-week summer academy. Fill your summer days learning from the best – a faculty experienced at teaching college-level in subjects ranging from photography to physics and from plants to presidents.  Located on the school's, 32-acre campus in Oklahoma City, the residential academy is geared toward students who have completed 8th through 11th grades. Optional test prep and ESL courses will be available.  During free time, students will have access to the OSSM gymnasium, library, computer labs, dormitory game room and much more!
What – OSSM Summer Academy
Who – Students in 8th-11th grade
Where – OSSM Oklahoma City campus
When – July 8th-29th
Cost – $3000 (includes room and board, financial aid available)
Register – Apply at www.ossm.edu/outreach/ossm-summer-academy-2015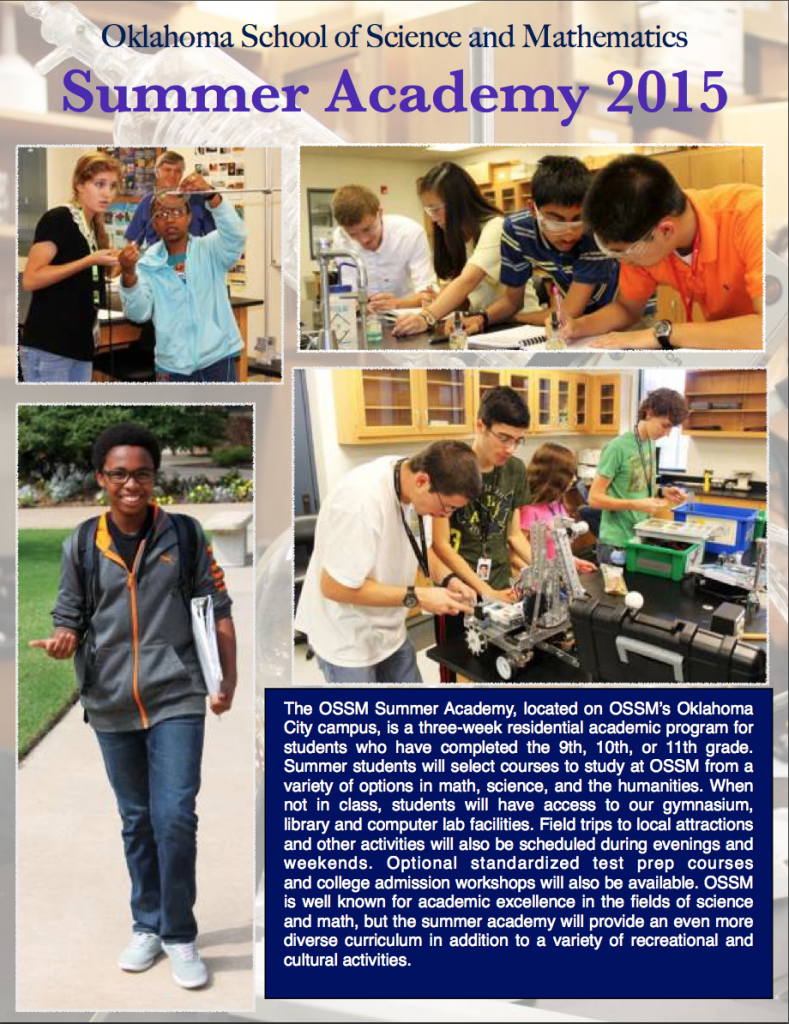 611 kBOSSM Summer Academy Flier 2015
Leave a comment
You must be logged into post a comment.